What Are Dental Veneers?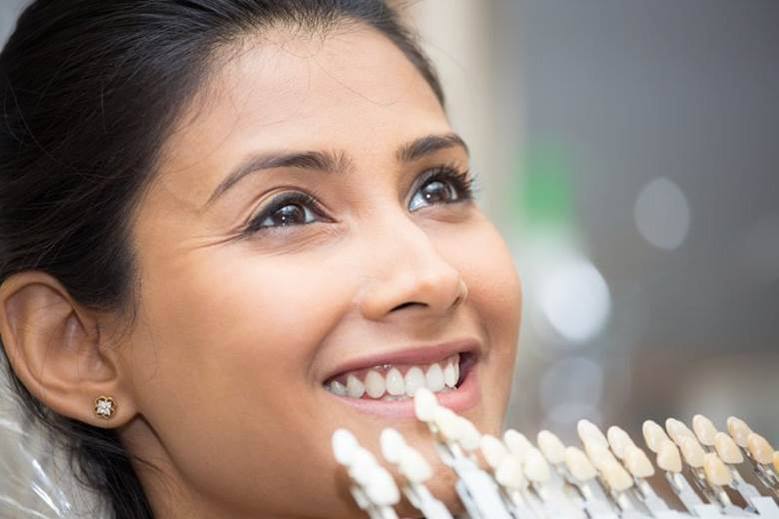 Porcelain veneers are a great option for remedying dull, discoloured, misshapen, small, gapped, slightly uneven, chipped, or crooked teeth. Made of thin layers of porcelain, veneers are laid over the frontward-facing surface of your teeth. They are similar to dental crowns, but are applied only to the front of your teeth instead of providing full coverage around the entire tooth like a crown. The end result looks incredibly similar to your natural tooth enamel, so you can redesign your teeth to look exactly how you like.
The number of veneers needed depends upon how many teeth you'd like to improve. Porcelain veneers can be used to restore one or multiple teeth, with the end goal of boosting the appearance of your entire smile. Part of the veneer process often includes having a wax model of your smile fabricated at the lab so that you can see what your smile will look like before the procedure begins.
The Process of Getting Veneers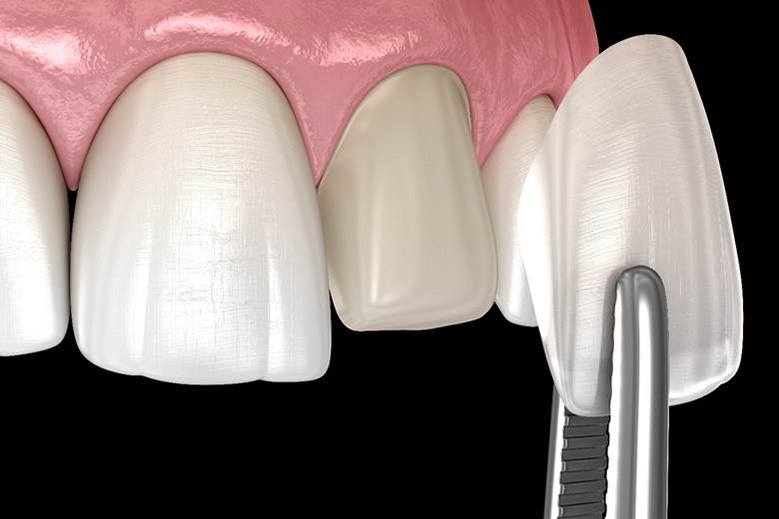 Receiving veneers typically takes two quick and easy appointments. First, you'll visit us for a consultation, where we'll determine if veneers are right for you. We'll also plan out details like how many veneers you'll need and on which teeth. Then, the selected teeth need to be prepared. This will involve removing an ultra-thin layer of enamel from the front of the tooth and roughening the surface. Impressions will be taken and sent to a dental laboratory, where they'll be used as blueprints for your permanent veneers.
Fabricating your veneers can take two weeks, so we'll place temporary veneers over your prepared teeth in the meantime. Not only will this let you "test-drive" your new smile, but it will keep your teeth safe and comfortable as you go about your day. Temporary veneers are weaker than permanent veneers, so you'll need to be extra careful with them. Then, you'll return to our office and have your permanent veneers bonded into place. We'll check your bite and make any minor adjustments as needed. Then, you'll be ready to go out and show off your new pearly whites!
Benefits of Veneers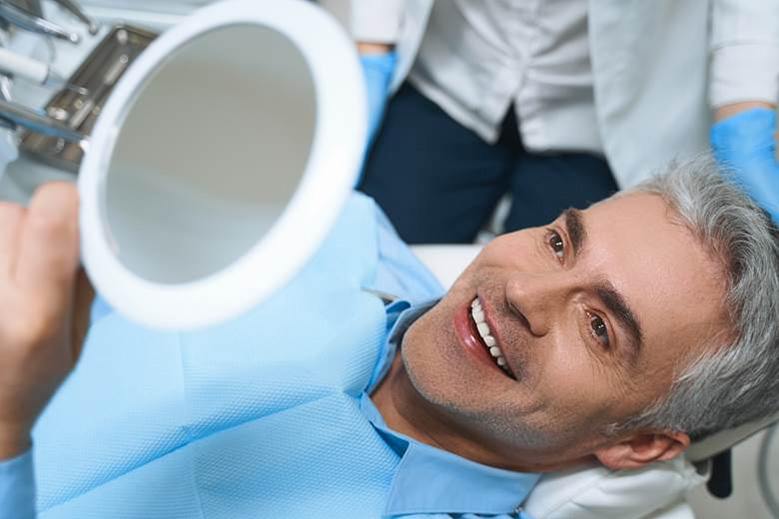 Beautiful and lifelike appearance
Durable composition
Stain-resistant
Lifespan of 15 years or more
Versatile solution to a myriad of issues
Truly lifelike and comprehensive results
Understanding the Cost of Veneers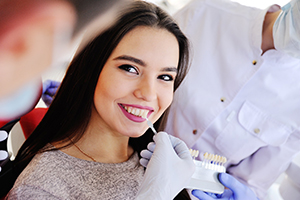 Veneers provide one of the most comprehensive solutions for both concealing multiple dental flaws and improving your overall smile appearance. These porcelain layers are completely custom-designed and can last 15 years or more with proper care. While this treatment is a great investment, it's important to know how much you'll expect to pay to enhance your pearly whites. There won't be a flat fee for your procedure, but several factors can influence the overall price. Read on to learn about the cost of veneers and how they measure up to other cosmetic options.
Cost vs. Cosmetic Dentistry: What's Best For Me?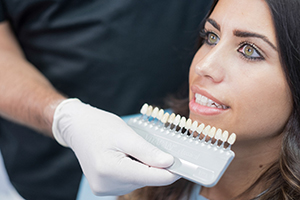 Although veneers offer plenty of advantages to your smile, they aren't the only solution to choose from. We can provide various treatments to improve your teeth, each with its unique price range. When deciding on your cosmetic service with your budget in mind, be sure to consider the following information:
Teeth whitening – Professional whitening treatment is one of the most affordable options to improve your smile. By using special bleaching agents, we can effectively blast away stains and discoloration to brighten your teeth by several shades. That said, you'll need to get touchups every few months or years, which can increase the overall cost. This treatment also won't alter the size or shape of your teeth.
Dental bonding – This procedure is similar to veneers in that it can mask several minor dental imperfections, such as stains and misshaped teeth. While the results are effective and natural-looking, they'll only last several years, whereas veneers can go as far as 15+ years with minimal dental care.
Invisalign – Instead of using metal wires and brackets, you can use Invisalign to straighten your smile. This process involves wearing a series of smooth and nearly invisible clear aligners
Veneers – This cosmetic option comes at a much higher upfront cost than the other services, but the investment is worthwhile. Not only can veneers address multiple dental flaws in just a couple of appointments, but you also won't have to replace them as frequently as other solutions. This can make them more cost-effective in the long run.
How to Make Veneers Affordable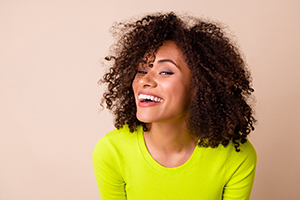 Cosmetic dentistry isn't typically covered by dental insurance companies, so you likely won't get coverage for veneers. However, since every policy is different from person to person, you should still go over the details of your benefits with your provider before committing to any treatment. Our knowledgeable team will also be more than happy to help you navigate your plan and make the most of your coverage.
Veneers FAQs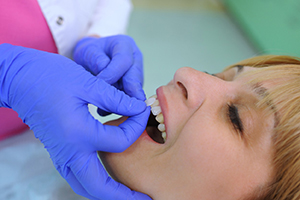 Do you plan to get veneers in North York? If so, you're making a good choice – these prosthetics will utterly transform your teeth! Still, you should learn the basics about them first. You may not feel confident about the treatment otherwise. Luckily, we at North York Dental can help: you'll find the answers to some oft-asked veneer questions listed below. By reading them, you can understand how veneers will work for you. If you need other facts, though, you can always call our office for details.
Are Veneers Permanent?
In truth, veneers aren't permanent; they can (and do) need replacement over time. That said, the process of placing them is irreversible.
You see, dentists can only fit veneers by removing bits of your enamel. The shells would look bulky or fall off if they didn't. However, removed enamel doesn't grow back. As such, prepared teeth will always need crowns or veneers for protection. The alternative would expose them to bacteria and stimuli that cause tooth sensitivity.
If and when veneers need replacement, only a dentist is qualified to remove the old ones. Trying to do so yourself would likely cause dental damage.
How Long Do Veneers Last?
On average, dental veneers usually last at least ten years. For instance, a 2007 study by Layton found that 93% of them reach that mark. Similarly, a 2012 study by Beir concluded that 94% last a minimum of ten years.
Of course, it's not guaranteed that yours will have such a lifespan. Veneers can fail early due to fractures, chips, and cracks, usually due to not protecting the teeth. Therefore, you must look after them using good oral hygiene and not biting hard objects. That way, your new prosthetics could last 30 years or more through the proper care.
Do Veneers Change Your Face?
Yes, actually, veneers do change your face. Fortunately, it's for the better – the resulting shifts will help your looks!
In truth, veneers support the mouth's musculature and accentuate the cheekbones. These effects are cosmetically beneficial, given those muscle areas lose elasticity and tone with age. In fact, they amount to the same perks as a facelift but without any surgery.
Talk to your dentist to learn more about veneers' impact on your face. They'd be happy to explain the relevant facts during your consultation.
Is There Anyone Who Shouldn't Get Veneers?
As amazing as veneers are, not every dental patient is a good candidate for them. In particular, those who suffer from the following issues should reconsider treatment:
Tooth Decay or Cavities – If the tooth in question has a cavity or suffers decay, a veneer would make such issues worse. Namely, it'd hide your oral problem and make it more difficult to treat.
Gum Disease – Bleeding or swollen gums interfere with veneer placement. More specifically, they keep impressions from coming out right and don't let veneers fit well.
Bruxism – All teeth-grinding should be stopped before veneers are placed. Otherwise, the restorations will wear down and get fractured. Research even shows a higher incidence of debonding porcelain veneers in bruxism patients.